Wedding Dress Preservation in Rock Hill, SC
Freeman's Dry Cleaning understands the significance of preserving the beauty and quality of your wedding dress. Our dedicated team in Rock Hill and the surrounding areas is committed to delivering exceptional wedding dress preservation services tailored to your needs.
Why Choose Freeman's Dry Cleaning for Wedding Dress Preservation?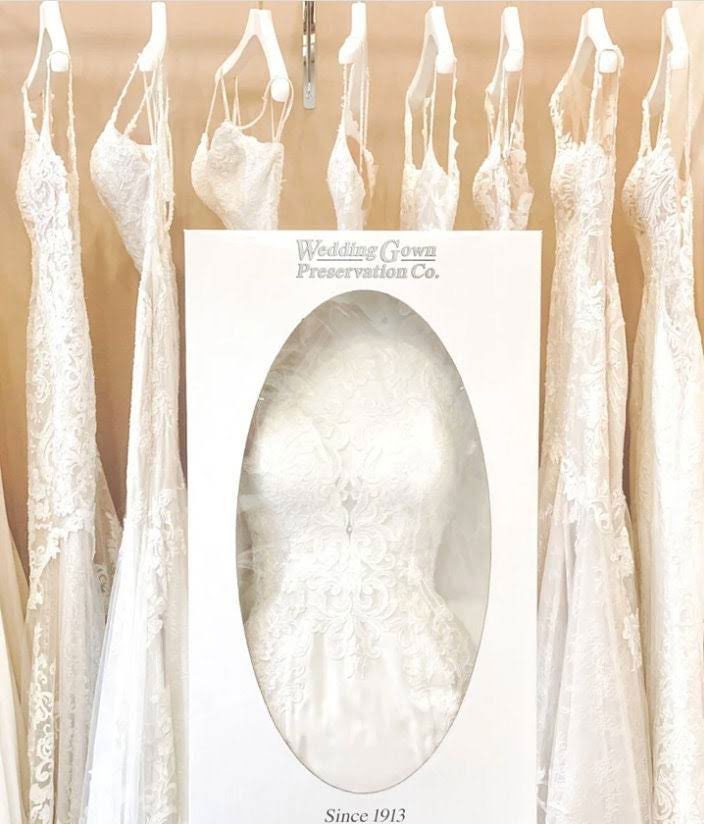 Expert Preservation:

From delicate fabrics to intricate details, we possess the expertise to deliver outstanding results.

Advanced Preservation Techniques and High-Quality Materials:

Using advanced preservation techniques and high-quality materials, we ensure that your wedding dress retains its beauty and remains protected for years to come.

Comprehensive Preservation Solutions:

Whether you need basic cleaning, stain removal, or comprehensive preservation packages, we offer various services to meet your wedding dress preservation needs. Our goal is to keep your dress in pristine condition, ready to be cherished and passed down through generations.

Prompt Turnaround Time:

We understand the importance of timely service. With efficient processes and a dedicated team, we aim to preserve your wedding dress promptly, ensuring it remains as beautiful as the day you wore it.

Competitive and Transparent Pricing:

Our wedding dress preservation services offer competitive pricing, providing excellent value for your investment. Our transparent pricing policy ensures that you know the cost upfront without any surprises.

We Do Wedding Dress Preservation Right
Visit Freeman's Dry Cleaning today and entrust us with preserving your cherished wedding dress. Whether you're looking to preserve your wedding gown or considering the sentimental value of a family heirloom, Freeman's Dry Cleaning is here to provide professional and reliable wedding dress preservation services in Rock Hill, SC. We strive for 100% customer satisfaction. Contact us today or visit our store, and let us help you preserve the precious memories encapsulated in your wedding dress!